Furnished Apartments Near LMU
If you're looking for a luxury apartment in Westchester that's close to Loyola Marymount University, Concourse is the perfect option. With furnished and unfurnished apartments available, our location can't be beat - we are comfortably close to campus. Plus, with VIP community amenities (including a resident co-working and studying lounge, pool, fitness center), short term leases, and furnished floor plans, Concourse offers the best apartments for LMU students.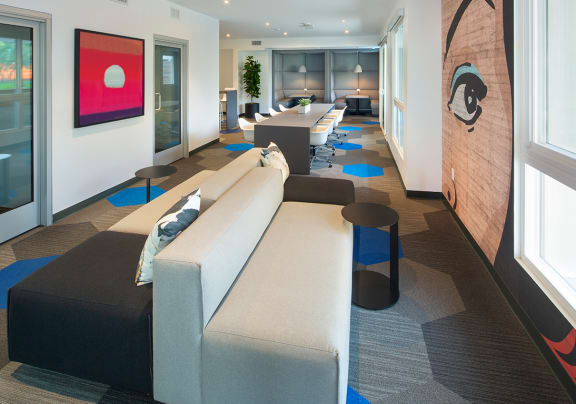 Everything You'll Need
Loyola Marymount University students deserve the best. That's why we offer stylishly furnished apartments with access to a wide range of amenities that are perfect for students. From our resident co-working spaces, where you can get to work, to our resident lounge, where you can sit back and relax with friends, we have everything you need to make the most of your time at school. Plus, our pool, spas, and fitness center are perfect for helping you stay healthy and relaxed when you're not studying. With all of this and more, you won't regret coming home to our luxury Westchester apartments after long days of class.
Furnished Apartments
Welcome to Concourse, where we offer furnished apartments near LMU. Each furnished unit includes custom-designed furnishings, a stylishly designed kitchen with modern appliances, and housewares available for rent. To top it off, cable, wi-fi, and utilities come free and inclusive in cost of rent - so students can enjoy their time living at Concourse worry free.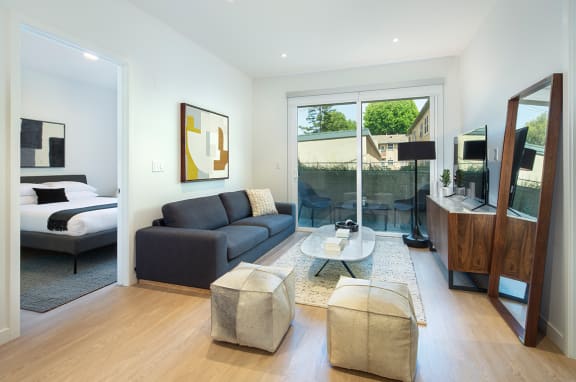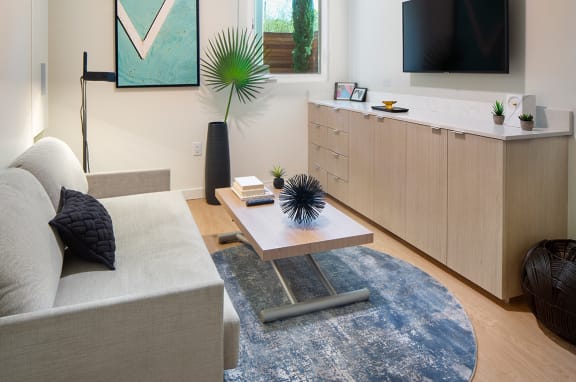 Convenient Floor Plans
We offer a range of boutique one-bedroom and studio suites, perfect for students who need a little more privacy and space. But if you're looking to save on rent, our shared co-living spaces are perfect. Each suite comes equipped with a personal smart TV and mini fridge, so you can relax and study in comfort. So whether you're looking for a private suite or shared co-living space, we offer the ultimate turnkey living experience.
Flexible Leasing
As a college student, it's important to have convenient housing options that fit your needs. That's why we offer flexible leases. With less commitment than traditional apartment leasing, you can easily move in and out of your apartment as your life changes. We also offer short-term leases for students who may be on co-op or need to go back home between semesters.
Get In Touch
Our luxury student housing near LMU is a perfect match for your lifestyle. From the convenience of our location, luxurious amenities, short-term leases and furnished floor plans perfect for your college lifestyle - Concourse is a place you can call home during your time at LMU. Explore our website to find out more about all the reasons why our luxury apartments near LMU are the perfect living solution for college students.