Furnished Westchester Apartments
At Concourse, our furnished apartments reflect Southern California living. Our furniture is custom designed by our award-winning team of interior designers. So, each apartment feels modern, cohesive, and exactly how it should be. Move here and enjoy relaxed and stylish spaces that make everyday life a breeze.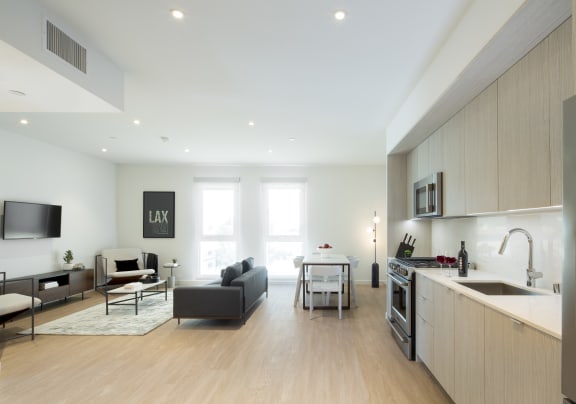 Custom-Designed Furniture
At Concourse, you'll enjoy custom furniture that are both stylish and space-saving. Our interior design team has crafted a unique collection of modern furniture to make your living experience truly exceptional. Whether you're looking for a comfortable place to relax or an efficient space to get things done, Concourse furnished Westchester apartments have everything you need.
Elevated Style
Concourse offers a fresh living space that feels familiar yet never experienced. With our Westchester location and stylish furnished apartments, we aim to provide residents with the perfect place for their new life in Southern California. Our architect and interior design teams have created furnished apartments that reflect Westchester while featuring innovative design elements that are unique to Concourse.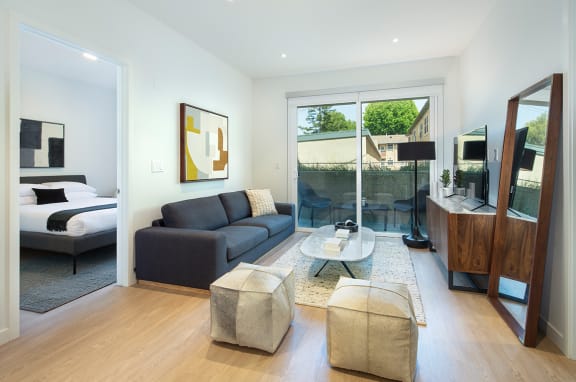 Your Move-In Ready Apartment Awaits
We can't wait to welcome you home. When it comes time for your next move, we want to be the first and only stop on your list of furnished apartments in Westchester - that means spacious living spaces with thoughtful furnishings and a convenient location near some of LA's best shopping districts. Every square inch of Concourse's apartments has been carefully considered by our team since day one, ensuring that every detail elevates your everyday life through style and sophistication. If this sounds like what you've been looking for, get in touch with our leasing team today.