Your apartment is your home base – a place where you can kick back and relax after a long day. But in order to really find solitude in your apartment, it needs to be kept clean and tidy. Check out these five cleaning hacks and streamline the process of keeping it looking its best. You'll be able to get cleaning out of the way quickly and get back to what you really love.
1. Remove pet hair from furniture with a rubber glove.
Your furry friend is not only a giant cuddle monster, but they also generate a lot of fur – and it gets everywhere. To remove pet hair from your couch or chair without sacrificing your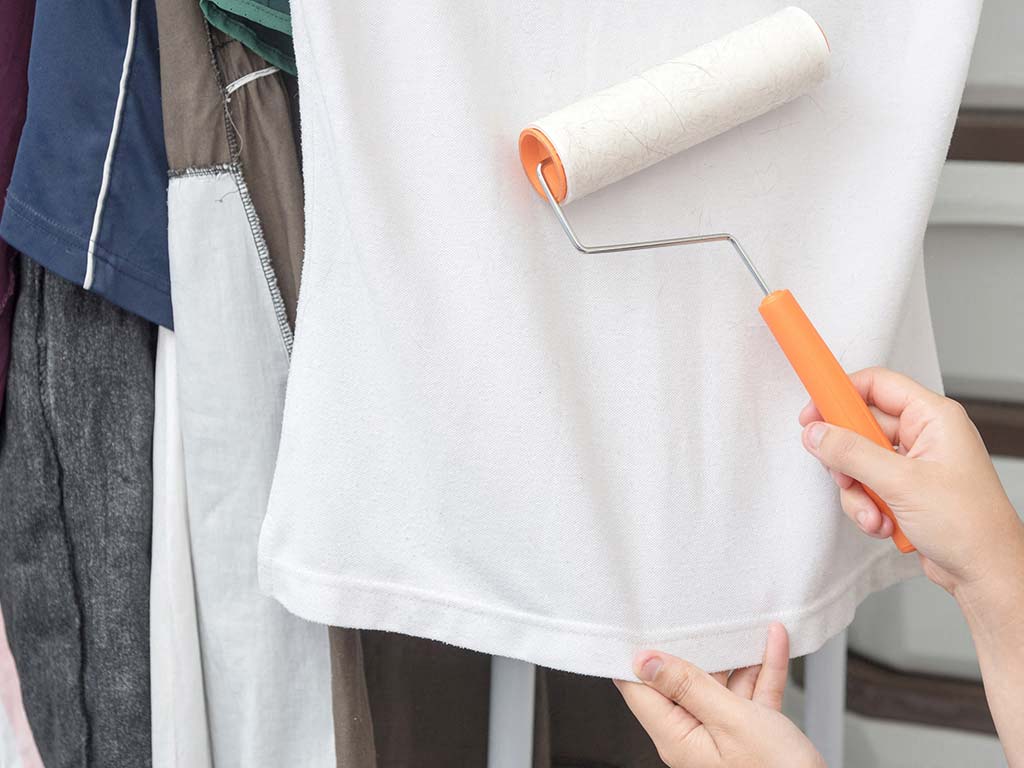 cleaning budget, reach for that rubber glove hanging by the kitchen sink.
To pick up as much as possible, place the glove upside down on one hand and run it over the furniture. The pet fur will stick to the rubber, and you can simply roll up the hairs in a ball and throw them away when you're done!
2. Clean hard to reach places with a Swiffer.
You may already wash your floors with a Swiffer, but this handy cleaning tool can be used to clean harder to reach places too. Attach a dry cloth and use it to clean baseboards and around door frames. This approach will save you from needing to get down on the floor or from grabbing a stepping stool.
3. Label jars with stickers to store different items in the fridge.
You're probably already aware of this, but it's important to label your food containers before you store them in the fridge or cupboard. Not only does this keep everything organized, but it also prevents any mix-ups over which products are which, or if you have a roommate, ensuring no one accidentally steals food. An easy way to do this is by simply cutting stickers into pieces and sticking them on the sides of jars.
4. Remove stains from your carpet.
You only took a few sips of coffee before putting it down on the carpet, and now there's a noticeable stain right in the middle of your living room. Instead of cursing your clumsiness, keep a pack of baby wipes by the coffee table and use them to erase the stain. If those don't work, combine a small amount of white vinegar and dish soap, and two cups of warm water, and apply it to the stain with a sponge, and then rinse with cold water.
5. Make your own all-purpose cleaner.
You've probably heard of the amazing cleaning power of vinegar, but don't want to commit to buying a large bottle just for cleaning purposes. Luckily for you, it's easy to make your own all-purpose cleaner with only two ingredients! Combine equal parts of water and white vinegar in a spray bottle and shake well. If you want, add a few drops of essential oil for fragrance. Now that you have your own cleaning product in hand, use it to wipe down countertops, window sills, tiles, wood furniture, and even the walls.
Keeping your apartment clean doesn't have to be a daunting task. With these top cleaning hacks, you can make the process quick and easy. So take a few minutes each day to tackle some basic cleaning tasks, and you'll be able to relax in a tidy oasis.
If you're looking for a hassle-free living situation in Los Angeles where all the cleaning is taken care of for you, Concourse's furnished co-living apartments in Westchester are perfect. With weekly housekeeping of all kitchens and shared spaces included in your rent, you can relax and focus on more important things. Plus, our stylish and sophisticated accommodations will make you feel right at home. Come explore Concourse furnished Westchester apartments today.